alexander technique nyc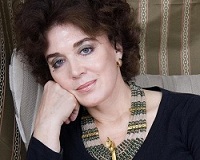 "We have been a remarkably effective team –
I am tempted to say a life-saving team.
Beret taught me how my life-long physical
actions and my emotional reactions
produced pain, and taught me the
awareness and techniques to counteract
and prevent the pain."
– Ernest Brod, Attorney,
Alexander Technique student
Restore the optimal conditions of balance, coordination and ease by integrating the entire self: body, mind and emotions.
Use the most appropriate energy for any given task.
Redirect your responses to stimuli from subconscious habitual patterns into conscious choice.
With the start of Spring Term, beginning the week of March 30, until we are able to resume class at the Studio, the following Alexander Technique class will be held online via Zoom Conferencing:
ALEXANDER TECHNIQUE INSTRUCTORS:
Martha Bernard | Stefanie Proessl
Since its development over 100 years ago, people worldwide have used AT to
People who use the Alexander Technique have presence. They have that special kind of ease that comes from letting go of habits and living with less stress. They have more energy and speak with an authentic voices. They feel freer because they know they have choices. Responsible for themselves, they are more responsible partners at work, at home and in their communities.

◊ ACAT
Working with Aurelia Nolin, is the best investment for my health I have done so far!"

I took private lessons regularly with Gwen Ellison (Bard College Conservatory of Music) in New York City for almost a decade, and for the past five years have worked with Jessica Wolf (Yale School of Drama), also undertaking study in her own method The Art of Breathing. I experienced some physical challenges with the birth of my son in 2009 – the ups and downs of pregnancy and parenthood brought into sharp focus the need to care for myself in order to meet a new set of demands. Back pain crept in, and I wished for a deeper understanding of the technique. In 2011 I entered the Teacher Certification program at Alexander Technique NYC under the directorship of John Nicholls and Nanette Walsh, completing 1600 hours of training over three years, and earned American Society for the Alexander Technique membership as a certified teacher (m.AmSAT) in 2014. I received Level One certification in The Actor's Secret teacher training with Betsy Polatin in 2016.
I began studying the Alexander Technique to solve a performance problem. In 2000, as I was beginning my career in New York as a classically-trained soprano, my voice teacher observed some physical habits of collapsing that were affecting my vocal production, and referred me to an Alexander Technique teacher. After my first few lessons, I indeed heard changes in my singing – a fuller, richer, easier sound emerged. I noticed that a nagging shoulder ache from sitting at a desk at my day job disappeared. But my biggest eye-opener was the realization that the Alexander Technique was transforming my approach to daily life.
References:
http://hbstudio.org/classes/physical-acting-techniques/alexander-technique/
http://www.barrowgroup.org/acting-school/classes/specialty-classes/alexander-technique-for-actors
http://www.myalexandertechniquenyc.com/
http://www.eleanortaylorat.com/about-eleanor
http://www.nhs.uk/conditions/alexander-technique/