While the AP and Reuters guides are available online, books written by newspaper editors — such as Harold Evan's Do I Make Myself Clear — are also widely available on websites including Amazon.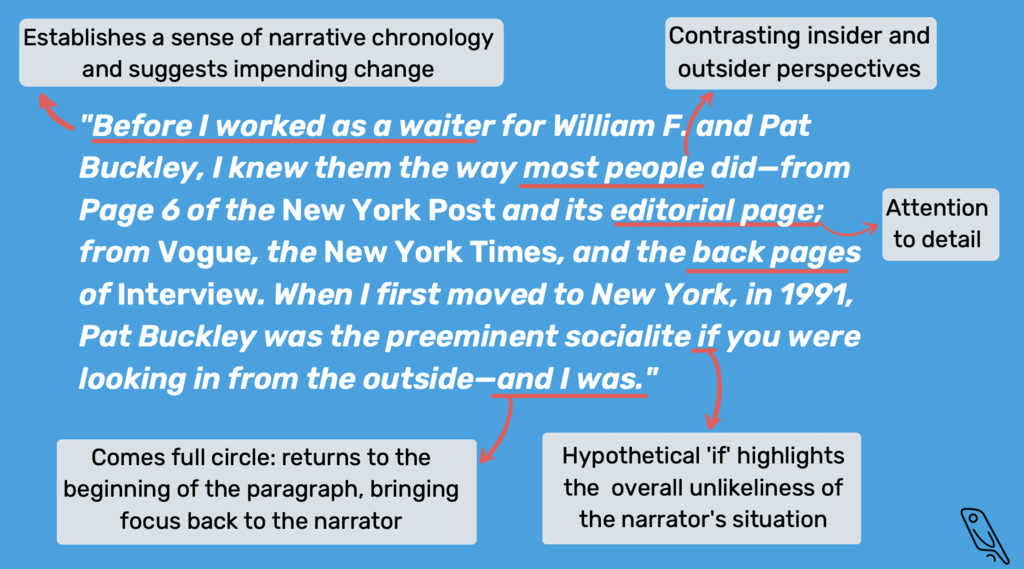 Strategies for Becoming a Better Writer That Actually Work
Much of that time has been dedicated to academic and technical writing, including university essays, research papers, funding applications, and graduate school submissions.
More recently, I've been writing and editing web-based content for businesses operating in the corporate world, with a particular focus on content marketing, internet marketing, entrepreneurship, and startups.
From academic authors, post-secondary students, and administrative bureaucrats to corporate clients, self-proclaimed content marketers, and everyday bloggers, I've come across a lot of writing over the past one and a half decades.
And whilst I've had the pleasure of reading and learning from the brilliant insights of countless exceptional writers — many of whom are exceedingly more talented than I am—I've also come to realize that there's a huge amount of awful writing to be found in both print and digital media.
For both school-age children (from grade school all the way up to college/university) and working-age adults, deficiency in written communication is becoming both more common and more pronounced (sources: 1, 2, 3, 4, 5, 6, 7, 8).
Reflecting on his experiences teaching undergraduate and graduate-level students at schools like Harvard, Yale, and Columbia's Graduate School of Journalism, Verlyn Klinkenborg insists:
"[Students] can assemble strings of jargon and generate clots of ventriloquistic syntax. … But as for writing clearly, simply, with attention and openness to their own thoughts and emotions and the world around them — no. That kind of writing — clear, direct, humane — and the reading on which it is based [are absent]".
A 2016 article on inc.com reports that "blue chip businesses are spending as much as $3.1 billion on remedial writing training — annually. Of this budget, 2000.9 billion [i]s spent on current employees — not new hires".
How to Become a Better Writer
Practice makes perfect, so set aside just 10 or 15 minutes each day to free-write. Free writing is a healthy daily habit that allows you to get your thoughts down on paper (or computer) without worrying about outlining or proofreading your ideas. Think of it like a journal, but focus your daily entry on personal growth or a subject in which you want to become — or be seen as — an expert.
Be selective about your reading choices, though. While reading in general does help you take on new points of view, the content you're reading can have the biggest impact on what you get out of it. According to a study by the University of Florida, reading academic journals and literary fiction can actually make you capable of more complex writing projects than reading simple, curated, or pop-culture web content.
Weed out clichés
Clichés are every writer's stumbling block, ever an uphill battle — though the battle has its ups and its downs, and what matters most is not the destination, but the friends we made along the way. You get our point, hopefully: clichés are lazy, overly familiar, platitudinous, and often boring. Every time you use a cliché, you're wasting an opportunity to be original and authentic.
Primarily, our issue with clichés is no moral qualm about authenticity. It's the simple fact that they completely drain your writing of its ability to be memorable. Lifeless, it falls to the ground, faceless and forgotten.
Which contemporary author are you?
Think about structure
You might write a beautiful sentence and have an incredible command of the language, but if your structure is not up to standard, your message will be unclear, or perhaps even confusing.
It's important that your content is ordered logically, leading the reader through your arguments or ideas point by point. You should assume knowledge of your reader, so make sure you build your articles like a house:
Make the most of templates and workbooks
If you're asking how to become a better copywriter, this Ultimate Semrush Content Writing Workbook is free to download. Perfect for copywriters, content marketing specialists and anyone else who wants to either start a career as a writer, it will help reinforce the writing skills you have already developed.
Finally, to acquire professional knowledge in content structure, you can can choose between a wide spectrum of courses in content writing expertise from prolific learning apps for career advancement.
Best Travel Insurance Companies
People with strong writing skills are perceived as more reliable and trustworthy. Honing in this skillset with not only help you in your current role but will help you move up the corporate ladder. A study by Grammarly noted that those with fewer grammatical errors in their writing correlated to more promotions and higher salaries.
This doesn't mean emails and reports without grammar errors are a quick shot to CEO, but it does create more credibility. When you come across composed and well written (or spoken), opportunities will be offered to you. In most jobs you will spend one third of your time writing and 73% of managers want employees who excel at this skill.
Think about it this way, if you received an email with poor sentence structure, and a bunch of typos, no matter how great this employee was, your thoughts may be more likely to point to them being unreliable, lazy or negligent.
Building this skillset will set you apart from others, especially in the worlds of technology and engineering, where many employees don't lead with their writing and communication skills.
Try an experiment with your writing for 30 days! Commit to practicing your writing every single day. It is a muscle and skill that you can build over time. Set aside 30 minutes each day and write something related to your line of work, be it an opinion you have or a draft of something you know you'll need to say or write. This could mean you focus on sending a very important email to a top tier manager, or write a professional blog post that you add to your LinkedIn Profile. This not only helps your writing skills but will grow out your personal brand as a professional!
"The more you write, the easier it will become. Writing is not only a process of improving your skills as a professional writer, but also your skills as a creative person. When you look back a year later, you will be blown away by how much you have improved." – Kirsten Trammell
References:
https://writingcooperative.com/5-strategies-for-becoming-a-better-writer-that-actually-work-4c013b8c96f
https://blog.hubspot.com/marketing/grammar-school-writing-tips
https://blog.reedsy.com/how-to-become-a-better-writer/
https://www.semrush.com/blog/how-to-become-a-better-writer/
https://www.forbes.com/sites/ashleystahl/2019/10/30/heres-how-to-become-a-better-writer/